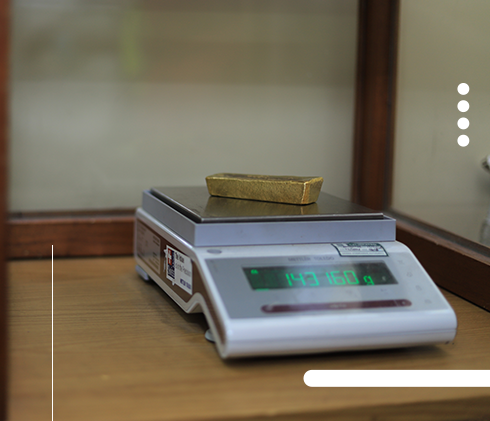 NEWS ARTICLE ENTITLED "Ghana gold exporters captured in suspicious US$2.8 billion transactions tied to Kaloti, others".
Our attention has been drawn to the above-mentioned article which was published in various media on 20th September 2020.
Asanska Jewellery Limited hereby vehemently denies and refutes all the unfounded allegations, false accusations and unsubstantiated imputations raised against our reputable Company by the Writer of the Article.
The Company draws the public's attention to the fact that the Writer's spurious article is based on information he unlawfully extracted from leaked confidential Suspicious Activity Reports (SARs) belonging to the Financial Crimes Enforcement Network.
The said Financial Crimes Enforcement Network issued a Warning on 1st September 2020, notifying media outlets  who had intentions of publishing articles based on its leaked confidential Suspicious Activity Reports (SARs) that the unauthorized disclosure of these Reports is a crime.  (see Statement by FinCEN Regarding Unlawfully Disclosed Suspicious Activity Reports| FinCEN.gov https://www.fincen.gov/news/news-releases/statement-fincen-regarding-unlawfully-disclosed-suspicious-activity-reports).
The Article confirms that the Writer who had unauthorized access to the confidential files of the Financial Crimes Enforcement Network elected to ignore the issued Warning and unlawfully used the information to cast baseless aspersions on our reputable company.
It is a fact that Suspicious Activity Reports (SARs) are generated by Banks in compliance with financial regulations. The Writer admits in his article, that "The fact that a person or a company is named in a SAR is not evidence of wrongdoing." 
It is therefore preposterous that the Writer who also admits that Asanska Jewellery Limited has not been charged with any criminal offence by any regulatory body or law enforcement agency either locally or internationally then calls for an investigation based on matters he raises within the limited purview of his imagination.
Asanska Jewellery Limited is committed to maintaining the sterling reputation it has built over the years as a world class trustworthy Ghanaian company.
We therefore urge our Customers, Business Associates, and the General Public to ignore the Article and treat it with the utmost contempt it deserves.
Signed: Management